Employee Meal Cards: A Convenient Solution for Workplace Dining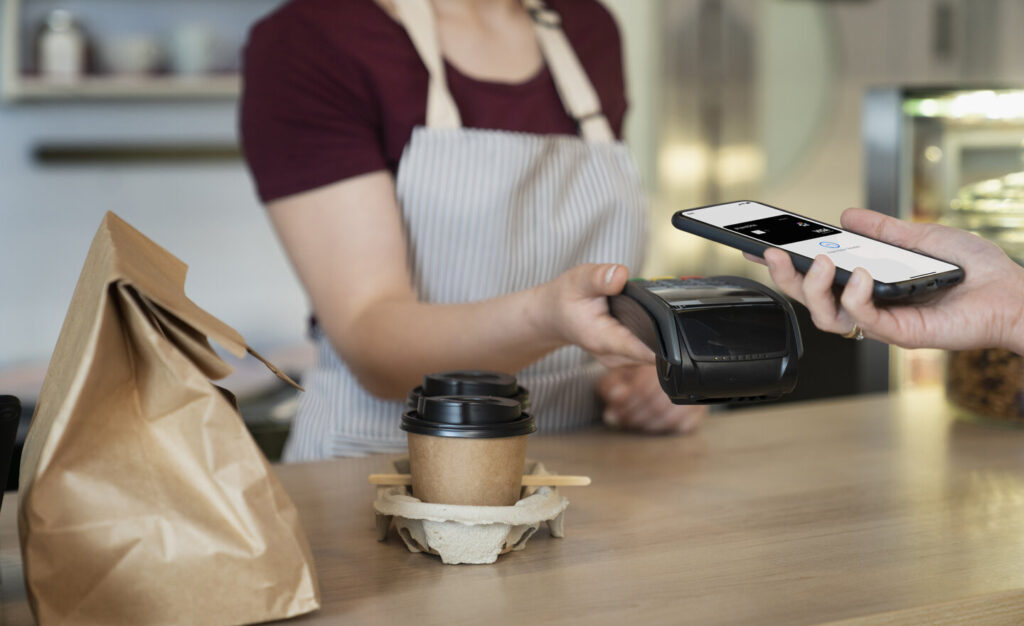 In today's fast-paced corporate world, employers are constantly seeking innovative ways to enhance employee satisfaction and well-being. One such solution that has gained popularity is the implementation of employee meal cards. These cards serve as a convenient and efficient means for employees to order meals near their workplace whether it be their home, a co-working space, or at their central office location. In this blog post, we will explore the concept of employee meal cards, their benefits, and how they contribute to a positive work environment.
What are Employee Meal Cards?
Employee meal cards, also known as meal vouchers or food allowance cards, are prepaid credit cards issued by companies like Sharebite for meal benefits. These cards are loaded with a specific amount of money each workday, which employees can use to purchase meals or food items at designated restaurants, cafeterias, or even food delivery services like UberEats and Doordash. Essentially these meal cards are the backbone of an employer-sponsored meal program that aims to provide a variety of dining options to employees while also streamlining and decreasing their out-of-pocket dining expenses.
Benefits for Employers
Employee Satisfaction: Offering meal cards as a workplace benefit significantly boosts employee satisfaction. It shows that the company values their well-being and understands the importance of providing healthy and convenient dining options. This can lead to increased employee loyalty, motivation, and productivity.
Time Efficiency: With employee meal cards, employers no longer need to spend time recording expenses and manually tracking receipts because that is done automatically.
Entice Employees Back to the Office & Ensure Parity with Remote Staff: Virtual meal benefit cards can be set up in such a way with location restrictions that allow employers to entice their workforce back into the office by only allowing the cards to work in specific geolocations. Additionally, if meals are catered or provided within physical offices and employers want to offer a similar meal benefit to remote employees, then this can be set up in a way to create a sense of consistency between their various workforces.
Benefits for Employees
Variety and Convenience: Employee meal cards provide access to a wide range of dining options. From on-site cafeterias to local restaurants and food delivery services, employees can choose from a wide array of meals based on their preferences and dietary requirements. This ensures they have access to nutritious and satisfying meals throughout their workdays.
Budgeting Control: With predetermined card values, employees can effectively manage their dining expenses. They no longer need to worry about carrying cash or overspending on meals. This promotes responsible budgeting and financial planning, ultimately improving their overall financial well-being.
Improved Work-Life Balance: By eliminating the need to spend additional money on meals, employee meal cards enable individuals to better balance their work and personal lives by having one less thing to worry about. Employees can enjoy a relaxed lunch break, socialize with colleagues, or engage in activities that contribute to their well-being, ultimately leading to higher job satisfaction.
Customized To Your Business
No two businesses are alike so that is why it is important to partner with a meal benefits provider that offers customizable benefits options that align with your business. When implementing employee meal cards, it is essential to consider a few of these key factors:
Time and Date Restrictions: This can be customized specifically to your business needs whether it be a daily lunch allowance or just a every other Friday option.
Restaurant / Merchant Restrictions: These meal benefits cards are already restricted to merchants that are categorized as restaurants, so there is no need to worry about abuse. They can be further restricted to ensure that places that serve alcohol would not be allowed.
Geo-fencing: Want to entice employees back to the office? Easily create a geo-fenced area around your physical offices so that the meal cards can be used within that area.
Ready to Add Meal Benefits to Your Business?
Work with the experienced team at Sharebite. We provide one-on-one support while handling all the details involved in setting up your meal benefits program. Feel free to schedule an introductory call with us through our contact us page.