Sharebite Celebrates Seven Million Meal Donations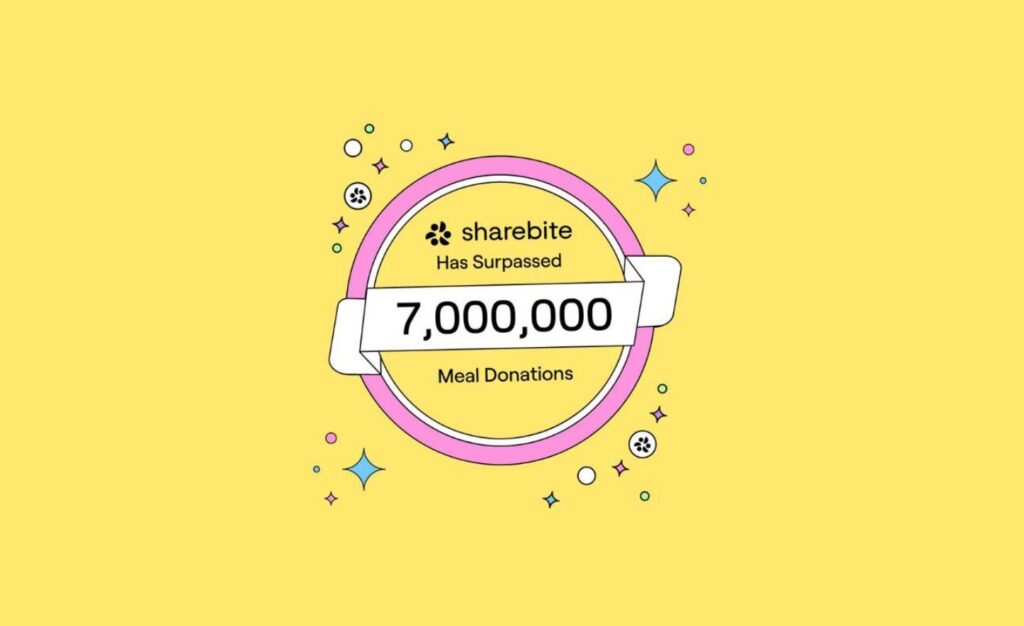 More than 34 million people in the US are food insecure. As a purpose-driven company, Sharebite is on a mission to decrease that number and ultimately, end hunger.
For every meal that is ordered on our platform, we donate the equivalent of one meal on behalf of our clients to alleviate food insecurity through our long-standing partnerships with Feeding America® and City Harvest.
Earlier this year, we celebrated hitting the 6 million meal donation mark. Just a few months later, we are thrilled to announce that we have officially surpassed 7 million.
"At Sharebite, we believe that good companies feed their employees, and great companies also feed their communities," explained Sharebite's CEO and Co-Founder, Dilip Rao. "We are incredibly proud to hit this new milestone, and grateful for our hundreds of category-leading clients who continue to make our mission possible. Ending hunger in America starts with feeding America's workers. Our mission-driven model makes it possible to do both, in the same transaction."
Now that Sharebite has hit this milestone, what's next?
"With the help of our customers, we are hitting these milestones faster and faster," expressed Sharebite's VP of Finance, Will Pang. "Someday soon, we hope that donating a million meals will become less of a 'milestone' and more of a regular occurrence. Whether it's 7 million meals or 70 million, we are honored and grateful to be part of every single contribution."
To learn how you can feed your employees, while also helping feed those in need, click here.