3 Ways to Improve Employee Productivity in 2023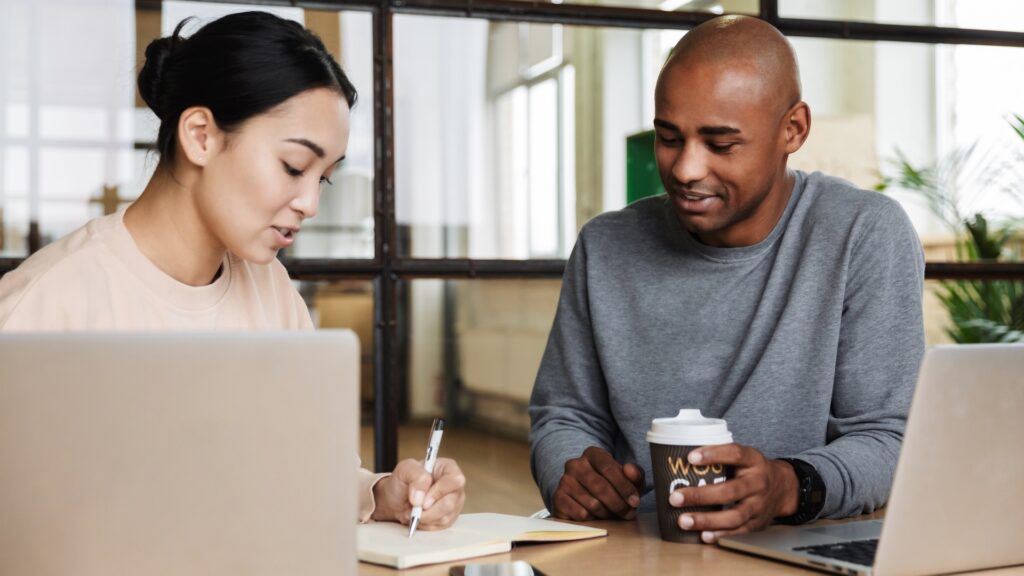 According to a recent WSJ article, U.S. workers are logging a lot more time in the office, with occupancy rates surpassing 50%. This is the highest rate on record since before the pandemic began and it holds true for 10 major cities. Austin and Houston lead the pack with occupancy rates exceeding 60%. Tuesday is the preferred day to commute and Fridays win for working from home.
Many Fortune 500 companies like Amazon, Salesforce, and Vanguard are pointing to productivity risk as a key driver for RTO (Return To Office) policies. Having adjusted well to WFH (Work From Home) life, however, many employees are resisting the call. Some consider RTO a deal breaker and with unemployment at its lowest levels since 1969 (3.4%), this is alarming to companies.
The root of the problem is that there is a large discrepancy between how employers and employees define and measure productivity. ClickUp recently polled 1,000 U.S. professionals about their attitudes toward productivity and uncovered interesting findings that shed light on the RTO debate.
How Do You Measure Productivity?
Roughly 56% of respondents reported that productivity is "the feeling of accomplishment." One third of those surveyed explained productivity as "moving tasks forward efficiently without roadblocks," and 28% said it's "working very hard for results." These are subjective definitions. Fewer than 25% of respondents say they measure their own productivity.
When asked about the productivity of colleagues and direct reports, however, respondents spoke about measurable output, like the number of tasks completed and how time is allocated. In other words, people generally believe they are more productive than their co-workers. This insight explains why business leaders and employees are on opposing sides of the productivity debate.
How Can Companies Improve Employee Productivity?  
Regardless of how productivity is defined and where work takes place, it is indisputable that humans accomplish more when they feel healthy, happy and supported. To assess if your working conditions are setting employees up for maximum productivity, think about the 3E's: Energy, Engagement, and Environment.
1. Energy
Nutrition is essential to an employee's ability to "show up" every day. There are countless studies that directly link healthy, well-balanced diets to increased cognitive function, better concentration, higher energy levels, greater motivation, decreased depression and anxiety, and heightened self-esteem. Confidence is a key contributor to one's propensity to innovate. The bottom line is that food is fuel and companies who invest in high octane fuel see profound results.
Conversely, ignoring healthy nutrition can cost a company dearly. A team of researchers from Brigham Young University, the Health Enhancement Research Organization (HERO) and the Center for Health Research at Healthways analyzed the topic of "presenteeism" which means being present at work, but not performing optimally. They found that health-related employee productivity loss costs employers 2-3X more than annual healthcare expenses.
Employees who rarely eat produce and other low-fat foods at work were 93% more likely to have a higher loss in productivity. Furthermore, employees who did not believe their companies supported them in becoming physically and emotionally healthier were more likely to have a drop in productivity levels.
A 2022 Wakefield Research study found that lunch breaks have a measurable, positive impact on employee well-being. 97% of office professionals reported that taking a lunch break improves their workday. They also said that meals are a huge draw to return to the office. Nearly 1 in 3 say that meal benefits would entice them to go to the office more often.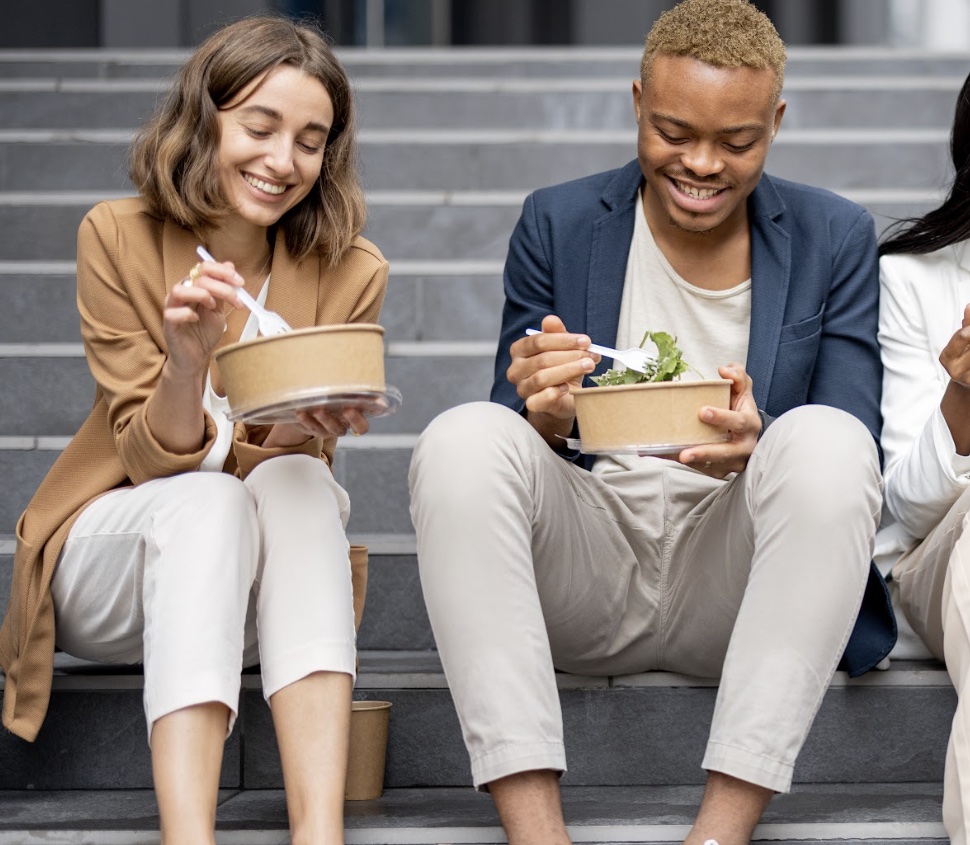 2. Engagement
Employee engagement, or rather disengagement, is what keeps HR leaders up at night these days. According to a 2022 Gallup poll, only 1 in 4 employees strongly agree they feel connected to their culture and only 1 in 3 strongly agree that they belong at their organization.
When team members feel disconnected to company purpose and to each other, the whole system breaks down. This is especially challenging for fully remote companies. Codifying your company's core values and regularly speaking about them in All Hands meetings is a great way to reinforce what the company stands for and why it exists. Company values should be action based, not a series of fancy buzz words. Everything from OKRs (Objectives and Key Results) to BDRs (Business Development Representative) to MOPs (Method Of Procedures) should tie back to company values.
According to 2020 Core Values in the Workplace Survey of 183 active and passive job seekers, 62% of organizations have a set of core values, yet nearly 16% of employees don't think their employer upholds them. Over 75% of respondents said it is "very important" to work for a company with a set of core values.
If ESG (Environmental, Social, and Governance) and social impact are in your stated values, it is imperative that you make good on these commitments. One easy way to do this is to choose partners and vendors who support relevant social causes. For example, if the company cares about sustainability, limit vendors to B corporations, where possible. If the company advocates for DEI (Diversity, Equity, and Inclusion), choose agency partners who are female or minority owned. If the company pledges to support the local community, hire a meal benefit or catering platform that offers a 1:1 meal donation program. Employees who are purpose-driven will deeply appreciate these types of conscious choices. This is especially true for Gen Z workers. 
3. Environment
Accessibility plays an essential role in enhancing productivity in the workplace. Consider that 1 in 4 American adults have a disability and a large percentage do not disclose them to employers. Audit the tools employees use to see where accessibility gaps may exist, for example closed captions on zooms and ASL/BSL translators for live meetings and events. Consider if your website is ADA compliant, and consult companies like AccessiBe and User Way for guidance on how to remedy issues.
Pro-tip: If you were not aware, PDFs are difficult to use for people with assistive technology like screen readers and magnifiers. Screen readers often cannot read the text because, in PDF form, all text is embedded as an image.
For in-office workers, consider the myriad dietary restrictions and preferences when it comes to catering meals. Employees, particularly those under 40, hate seeing platters of food going to waste. Look for meal options that allow employees to order exactly what they want from restaurants they love. If you are going to spend money to feed people, make sure it is food they will actually eat.
Did you know?
32 million people in the U.S. alone have a food allergy.
About 30% of all Americans avoid gluten for various reasons.
39% of Americans claim that while their diets are not fully plant-based, they eliminate as many animal-related food products as possible and strive to one day be completely vegan. (Nielsen, 2022)
When employees can easily access tools and resources they need to do their jobs, they will be more productive. This can lead to increased output and better quality work.
Increase Employee Productivity with Sharebite
Sharebite is the top rated meal benefits platform that enables you to feed your employees anywhere they work. Our products make it effortless for you to keep your employees energized and engaged, two essential ingredients to delivering great work. Customers love Sharebite because we offer endless flexibility, we have the top restaurant partners (including Sweetgreen!), best in class customer support, and every meal ordered results in a meal donation by us to alleviate food insecurity in local communities.